Our Philosophy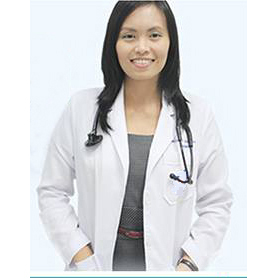 Inspired Healthcare
Inspired by having worked in both the private and government healthcare sectors over the past 17 years at hospitals in Chiang Mai and Bangkok, Thailand as well as medical healthcare systems overseas, Medical Director Doctor Jittiya Hawkins' inspirational vision was clear, to provide a medical service people truly deserve. One that offers affordability and quality which often are poles apart, yet simply brought together to provide a certain excellence in healthcare.
Where Your Health Is Our Priority
Our pre booked appointment & walk-in* medical clinic close to Chiang Mai's city centre offers a comprehensive range of medical services and solutions. Our expertise in internal medicine provides complete professional medical care with up to date resolutions for a wide range of illnesses, diseases and infections. Where your health is our priority, we at CM Mediclinic welcome you into our family of care that is both cost effective and care effective and quite simply first class, with the best solutions in getting you back to top health. *Please note walk-in appointments may be subject to waiting times due to booked appointments taking priority.
read more
Popular Services
General Health Check Ups

CM Mediclinic offers a set of health screening plans for both men and women. Providing comprehensive tests that have been specifically designed for different age and risk groups.

Allergy Testing

If you are interested in allergy testing in Chiang Mai then our allergy testing service screening for a comprehensive range of allergens may be of interest to you. CM Mediclinic also provide food intolerance screening programs using the latest lgG screening methods testing for 221 different food types. For further information on our allergy and food intolerance blood tests please contact us.

Cardiac Diagnostics

Healthy heart and vascular screening with ECG / EKG (Electrocardiograph Tests), chest X-ray and complete blood analysis. Identifying the type and severity of cardiovascular diseases and offering the most effective treatment methods.

STD / STI Testing & Treatment

Our Safer2Know service provides complete confidential consultations, testing and treatments for HIV, Chlamydia, Herpes, Gonorrhoea, Syphilis and Hepatitis. Including HIV Pre-Exposure Prophylaxis (PrEP), Post-Exposure Prophylaxis (PEP) and HPV Vaccines.

HIV Pre-Exposure Prophylaxis (PrEP)

PrEP which is abbreviated from Pre-Exposure Prophylaxis is the use of anti-HIV medication to prevent the HIV infection for those at high risk of exposure. Taking just one tablet a day containing two medicines, the medication restricts the HIV's ability to replicate itself in your body after exposure. Preventing it from establishing a lifelong infection.

For further details on PrEP please do not hesitate to contact us, alternatively see links below.

WHAT IS PREP?
PREP IN THAILAND
HIV PREP VIDEO

Post-Exposure Prophylaxis for HIV

Have you been exposed to the HIV virus? CM Mediclinic's Post-Exposure Prophylaxis (PEP) for HIV is a course of medicine that can prevent HIV infection. The use of PEP medication is recommended preferably within 24 hours of suspected exposure but can be taken within 72 hours. We also provide a thorough discussion regarding risk of HIV transmission and follow up HIV testing and STI/STD screening. HIV treatment services also available.

Acute Illness Treatment

Diagnosis and treatment of acute illnesses such as:
Respiratory - Viral upper respiratory tract infections, asthma, bronchitis, coughs and colds, earache, sore throat, dizziness.
Gastrointestinal - Nausea, dyspepsia (abdominal discomfort, distension, belching, regurgitation, etc), infective diarrhoea and vomiting, acute abdominal pain, constipation.
Cardiovascular - Irregular heartbeat (palpitations), cold extremities, musculoskeletal chest pain, ankle swelling, varicose veins.
Dermatology - Rashes, cysts, warts, itching, allergy (urticaria)
Musculoskeletal - Minor traumatic or degenerative disorders, aches and pains, backache and gout.

Diabetes Tests & Management

Fasting blood sugar testing, Glycated hemoglobin (A1C) testing, physical examination. Concise consultations with precise medication and medical supplies for complete diabetes management.

Vaccinations

Vaccines for protection against Flu (Influenza), Hepatitis A, Hepatitis B, HPV (Human Papilloma Virus) , MMR (Measles, Mumps, and Rubella), Rabies, Typhoid, Pneunococcal, Japanese Encephalitis, Polio, Meningococcal and Tetanus.
VACCINATIONS

Birth Control

CM Mediclinic offers a variety of birth control options including fertility control injections, Implanon NXT® birth control implants and oral hormonal contraception pills.

Covid-19 Screening

Our Covid-19 testing service provides a comprehensive range of tests to detect the presence of covid-19 in current or past infections. Tests such as the Covid-19 RT-PCR Swab Test, Lateral Flow Antigen Swab Test, Lateral Flow Antibody blood test and the Covid-19 Spike Protein IgG Quantitative Antibody blood test (CMIA), are all available at CM Mediclinic.
CM Mediclinic strives to provide a certain excellence
Aiming to exceed your needs and expectations with quality and affordable medical healthcare services.
Why Choose CM Mediclinic?